PPC, paid search, SEM… It's easy to get lost in a sea of acronyms and technobabble when you talk paid search or pay per click marketing.
We pride ourselves on being able to cut through the jargon and instead talk the language our clients understand: clicks, click-through rate, cost per click and, ultimately return on investment.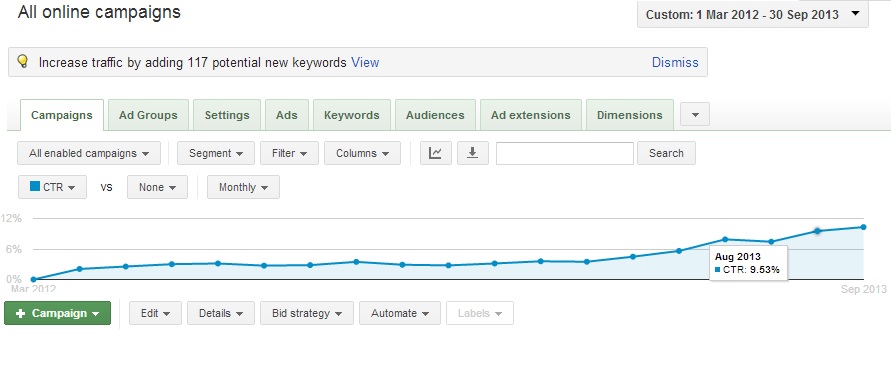 We use a variety of different PPC tools – from Adwords and LinkedIn to Facebook – to market your business.
From hotels (both large and small) and online learning websites to interiors companies and London B2B sales agencies, our PPC marketing services have delivered great results for any number of different clients in a range of different businesses.
Looking for great PPC results for your business? Find out how we work.